"Come on, come on, Lana," my cousins and sister called from their secured seats on the edge of the tailgate of my grandfather's pick-up. My small legs churned as I focused on the one small space left next to my sister. If I could only reach them, turn just quick enough, and spring into my waiting seat …
The excitement of going and the relief of returning in the back of the old, red Chevy pick-up kept us ready for the next adventure. No matter the destination, reaching it meant the same thing: going with family, trusting the driver, and ultimately arriving home.
A mixture of excitement and struggle paved the way. The bumps, dips, and hills along the sometimes crooked pasture-paths, chosen by my grandfather, brought delight and laughter if you had a seat on the vehicle. However, they could frustrate and challenge those lost or bumped off during the journey.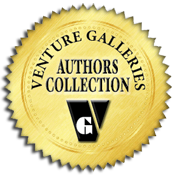 Looking back, I now notice new things. My grandfather always knew the whereabouts of his grandchildren. Just as he was sure to remind us of the need to stay seated and hold on, he knew when we chose not to or when an unexpected jostle might dislodge us. He adjusted his speed and direction accordingly. Sometimes, he wanted us to run a little harder or even walk the distance. You see, he knew each of us. We knew if we kept our eye on the truck, home waited just around the bend.
Come on, dear readers, and join me. There is a spot waiting just for you.